Justitian is the heart of The Protectorate. The Spitalians exert a powerful influence here, and it is home base for Chroniclers and Judges. It's also a two-volume Degenesis supplement that Sixmorevodka has released as two free to play PDFs. The Righteous Fist covers the city and other areas of the Protectorate, while Moloch describes over a hundred key NPCs and their connections to the city, to each other, and to the metaplot. Check out my review on Unpossible Journeys for more info about these tremendous books.
The print run is in progress and should start shipping later this month, and while the limited edition is sold out, there are still copies of the regular edition available here.
Harm's Way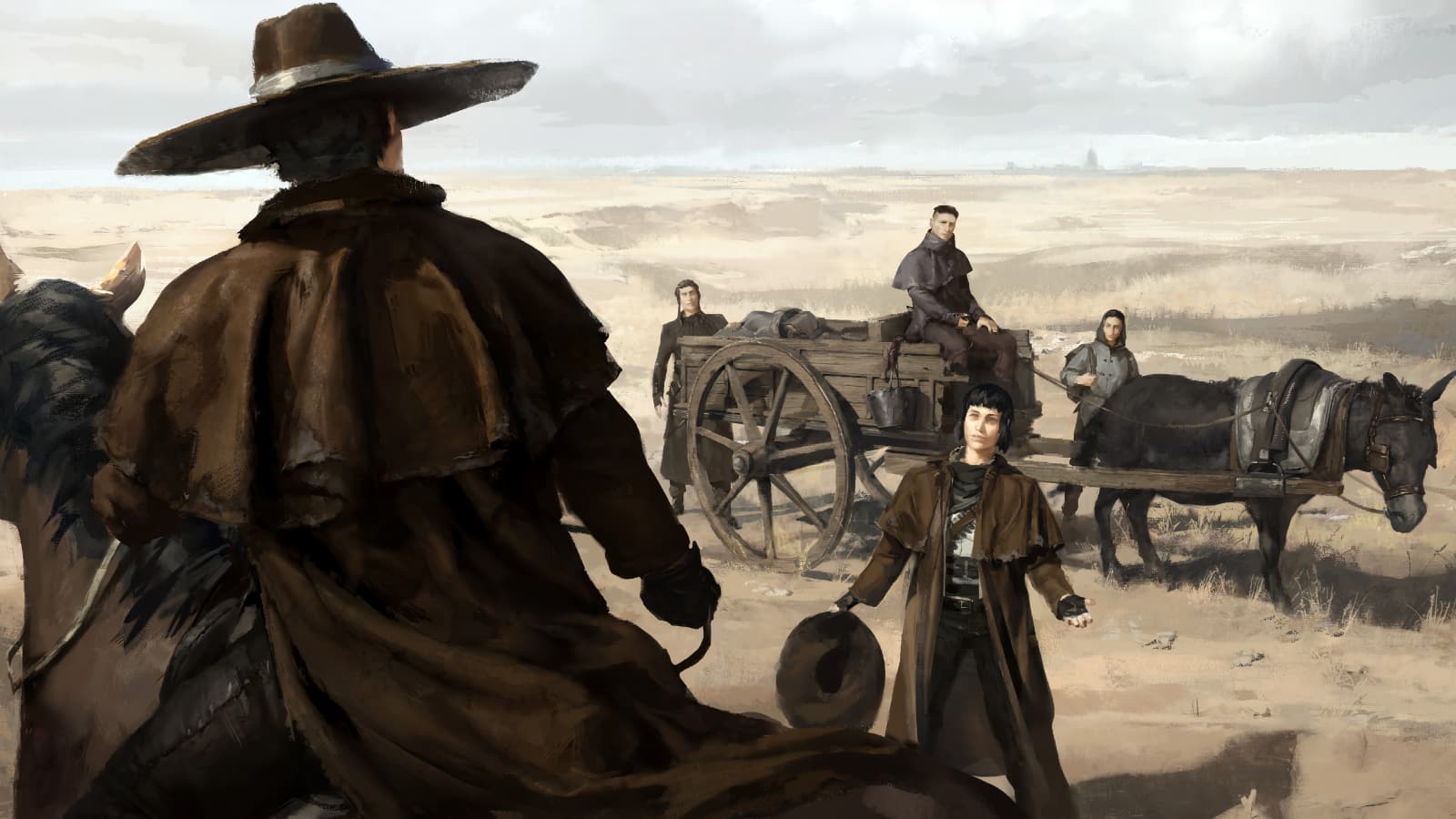 Beyond all that, in a surprise move SMV has also released Harm's Way, a 28-page introductory adventure with four pre-generated characters. It looks like a great fit for a GM and players who may be new to Degenesis. And anyone who orders the print version of Justitian will get a free print copy of Harm's Way as well. That applies to any pre-existing orders as well.
Ω