Sixmorevodka has become progressively more skilled at announcing new and upcoming releases. They demonstrated that today with a YouTube Q&A session in which they gave fans teasers for a raft of upcoming supplements, rolled out a new fansourced funding model, announced the return of a mysterious figure from the past, unlocked the answer to a puzzle that had flummoxed fans, and answered a raft of questions.
That's a lot to absorb, so let's start with the most important announcement: the fansourced funding model. I use the term fansourced because while this is similar to both Kickstarter and Patreon, it's different in a few respects. Here's how it works:
The newly-added Roadmap section of Degenesis.com shows which projects are in the works and how far along they are in the development process. It also shows the funding goal that will unlock release of the next product. Fans can contribute via one-time patronage or through a monthly subscription at whatever amount they see fit. Once the goal is reached, that product is unlocked and the PDF is made available for free download.
So far every item in the Roadmap uses the new 28-page format first established with Harm's Way, and after PDF release they will be made available in limited print runs at a price of 11.90€ each. Based on Harm's Way and Troika, the print quality of these 28-page supplements is astonishingly high. They may have much smaller page count than the behemoth Degenesis supplements like The Righteous Fist or Black Atlantic, but they have the same unmistakable Degenesis look and feel.
During the streamed event fans started donating. Before the 90 minute event was over, Clans of the Moloch was funded and Erwan had put it up for download on the Degenesis site. This came hot on the heels of the announcement that Clans of the Frontier was already available. So there are now two new Clan supplements for Degenesis, available as usual for free PDF download. Soon the previously PDF-only Clans of the Rhone and Rising Ravens will be available in print as well.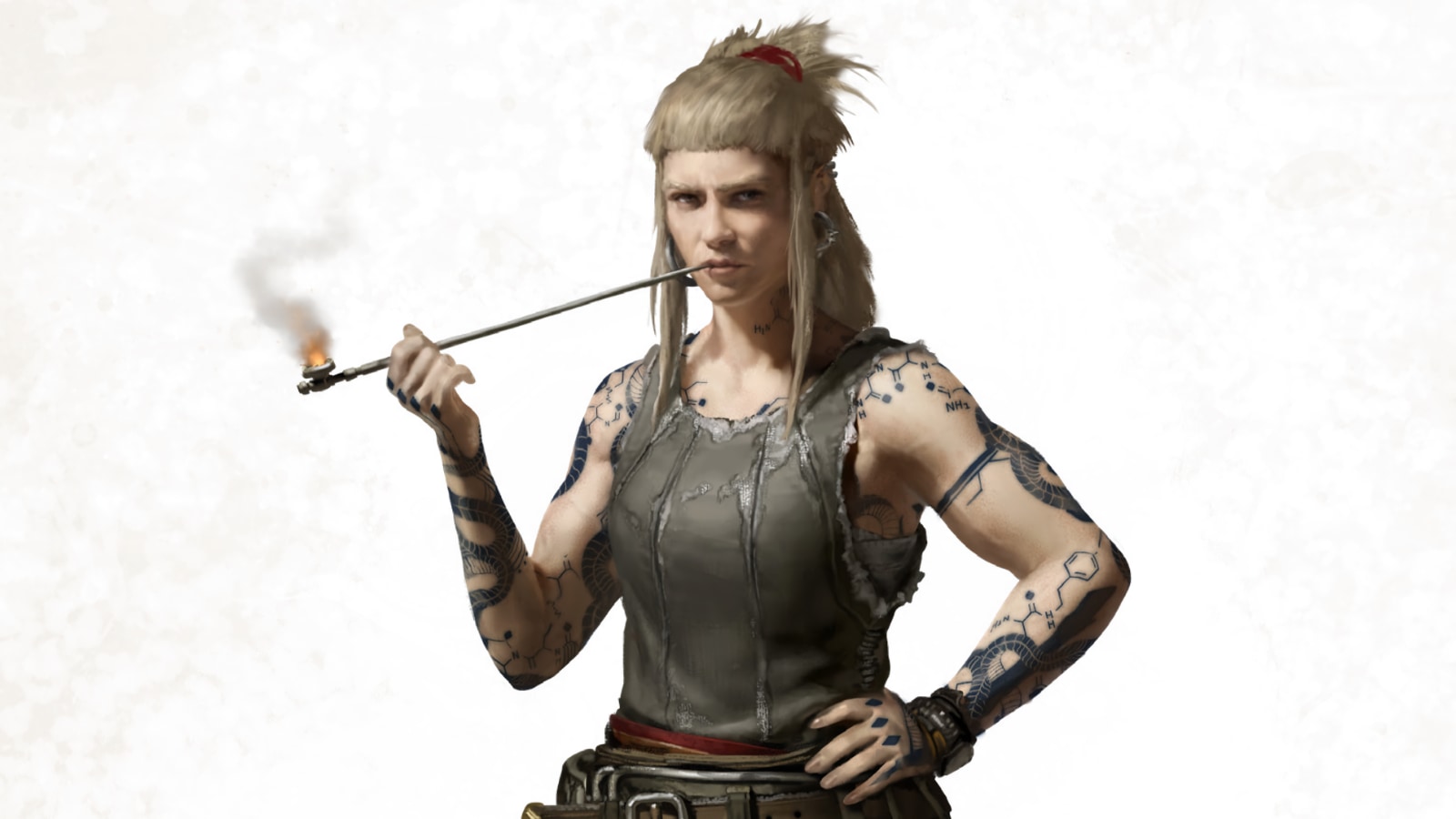 The next item in the Roadmap, Last Watch, has already garnered $3,750 of support, and will be unlocked at $6,000. There are seven more 28-page supplements on the Roadmap:
Pneumancers - clan supplement
Lex Talionis - adventure
Exalters - clan supplement
Cathedral City - city expansion
Mass Grave - adventure
Enemoi - clan supplement
Crimson Error - adventure
This is a daring experiment that follows on the heels of SMV's success in generating sales through their Free to Play model. Personally I like it because it more tightly couples the fanbase to the developers by providing a clear roadmap. It also incentivizes Degenesis fans to bring more newcomers into the game, because the more funders, the lower the funding cost per fan. Most importantly from my perspective, this approach is also useful because it offsets costs for SMV. For years this has been a passion project, and thankfully SMV has been able to subsidize Degenesis through revenue from the company's primary business as a concept art studio. But that's not sustainable. This approach, if fans embrace it, should reduce risk for SMV and ensure that they can continue to produce more high-quality products.
I've been watching the tabletop RPG market for a long time, and it's my belief that this kind of collaborative, incremental approach isn't just the right path forward for SMV, but is also a model other companies should examine carefully. That said, it won't be easy for them to replicate. SMV has years of experience rapidly delivering meticulous, high-quality creative output to companies that make their money by producing highly immersive and engaging experiences. SMV is uniquely equipped to rapidly deliver high-quality new RPG material because they don't outsource the writing, they don't have to wrangle freelance artists and they do all their own layout. Also, I'll get up on my soapbox and say again that SMV also has the advantage of not spreading their creative energies across multiple game titles. Instead they've cultivated a small but passionate, highly-engaged fanbase that really love the game and want more of it.
As if the supplement announcements weren't enough, SMV will be re-releasing Degenesis: Rebirth in print. You can get it in the standard white cover version or one of three limited run editions, each featuring a different exterior. Check 'em out at the newly updated Degenesis store. I already have both the original Rebirth and VOV editions, but I admit I'm enticed by the Stealth Edition and Discord Edition.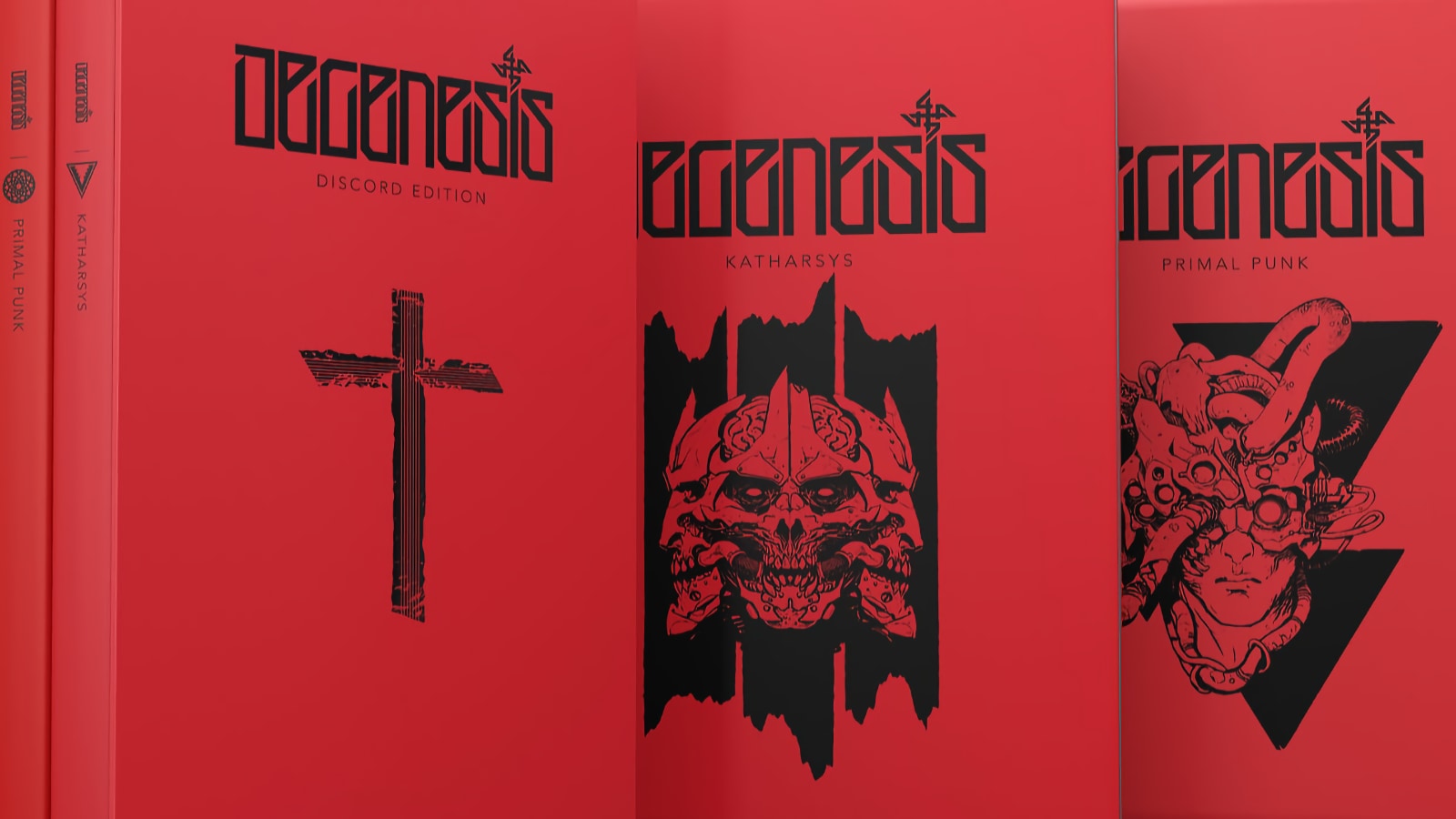 It's several months off, but SMV is also taking pre-orders for a two-volume art book containing over 1,000 illustrations from previously-released Degenesis products. It's taking a long time to put together because, according to Marko, this won't be just a random assortment of illustrations. There will be a lot of thought into showing the journey of the artwork and putting it all in context. I think it's safe to say this release will thrill any Degenesis fan. As you might expect, there will be a lavish limited edition for this as well.
The two-part last reveal was a total surprise to me, and frankly I don't want to spoil it for anyone by going into detail about it here. So I'll leave you with the Roadmap/Q&A video so you can find out for yourself. I'm really excited by this development. The world of Degenesis has already been broadened so much in the last year, and this exciting announcement promises even more breadth and depth to the game world.
Ω