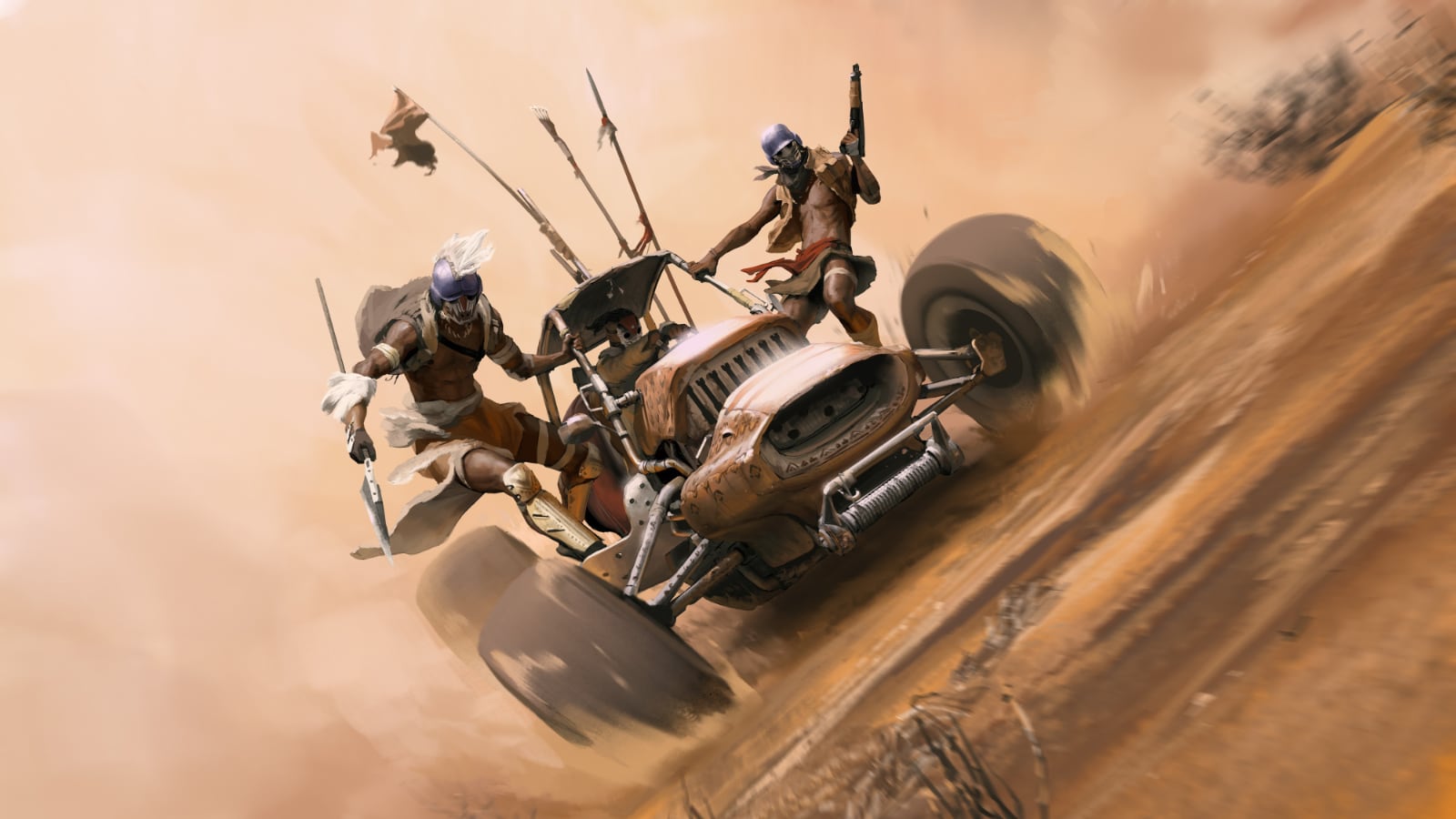 Apparently there's at least one functioning Autobahn in the world of Degenesis. Sixmorevodka's Roadmap approach to funding the development of smaller 28-page (and in some cases 32-page) supplements has already brought Degenesis fans to three new destinations: Clans of the Moloch (a supplement covering Clans in the Protectorate), Last Watch (an adventure set on the border of the Protectorate), and Pneumancers (a supplement covering, well, Pneumancers) have been funded in under three weeks.
As each new funding milestone is reached, a new supplement is unlocked. When production of the PDF for that supplement is completed, it's made available for any- and everyone. Print versions of the supplements can also be ordered at Degenesis.com, but each print run is only for 1,000 books, so each is a limited edition.
Here's what the Roadmap has delivered so far, and what's coming in the future. Note that the dollar amounts are cumulative.
$3,000 funded Clans of the Moloch (supplement) on May 21, PDF delivered May 21
$6,000 funded Last Watch (adventure) on May 26, PDF delivered June 6
$10,000 funded Pneumancers (clan supplement) on June 8, PDF coming soon
$15,000 will fund Lex Talionis (adventure)
Exalters - clan supplement
Cathedral City - city expansion
Mass Grave - adventure
Enemoi - clan supplement
Crimson Error - adventure
Click here to read more about the Roadmap approach and check out the truly enjoyable Q&A video of SMV announcing it (and a lot more).
Ω